Nothing better than wandering through the old town of Naples, a place steeped in Italian traditions. Now that winter is slowly getting near, make sure to stay warm by layering knitwear and tailored pieces.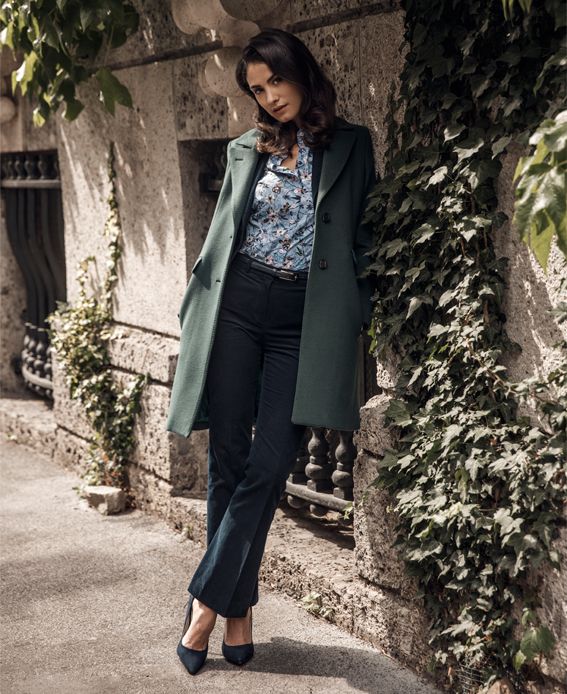 Perfect look for an autumn day
What better colour to pick this autumn than green. It fits the trees around you, before the leaves turn orange and works great with brown and blue. The ultimate combo: a well fitting jeans, classic printed blouse and blazer. Works great for a day of sightseeing and takes you straight to dinner.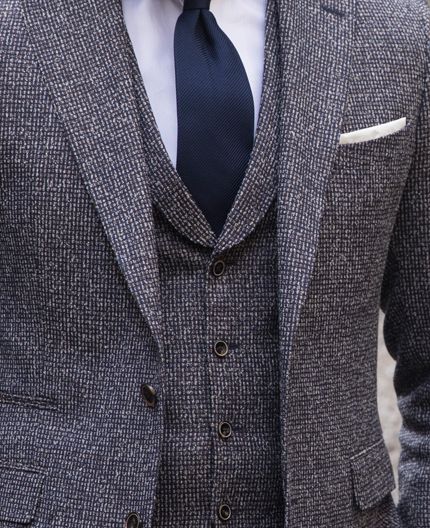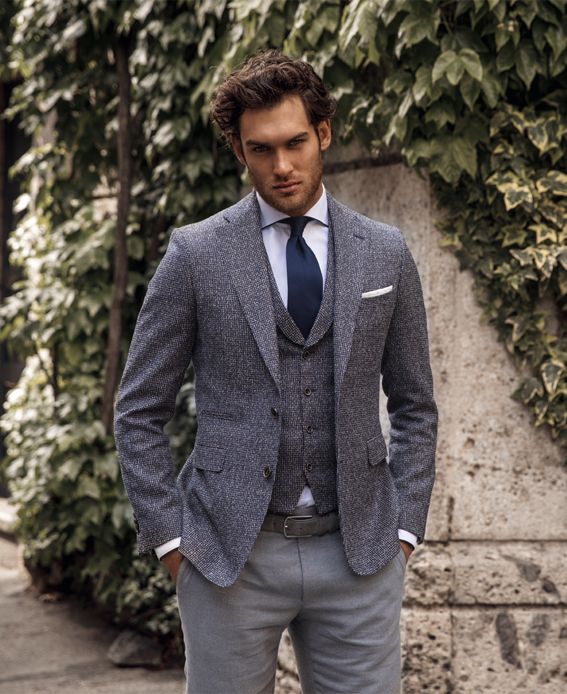 Smart fall layers for him
A three-piece suit is your best pick if you need to look elegant. From wedding to important meeting, this option is as stylish as it gets. Take some time to test and try and you'll find the perfect combo for every occasion, even that romantic getaway. With smart layering you're never too cold or too hot. Match luxery fabrics with stylish knits and one of our printed or denim shirts. Opt for chic with our plaid blazers and waistcoats, inspired by classic Italian traditional style.