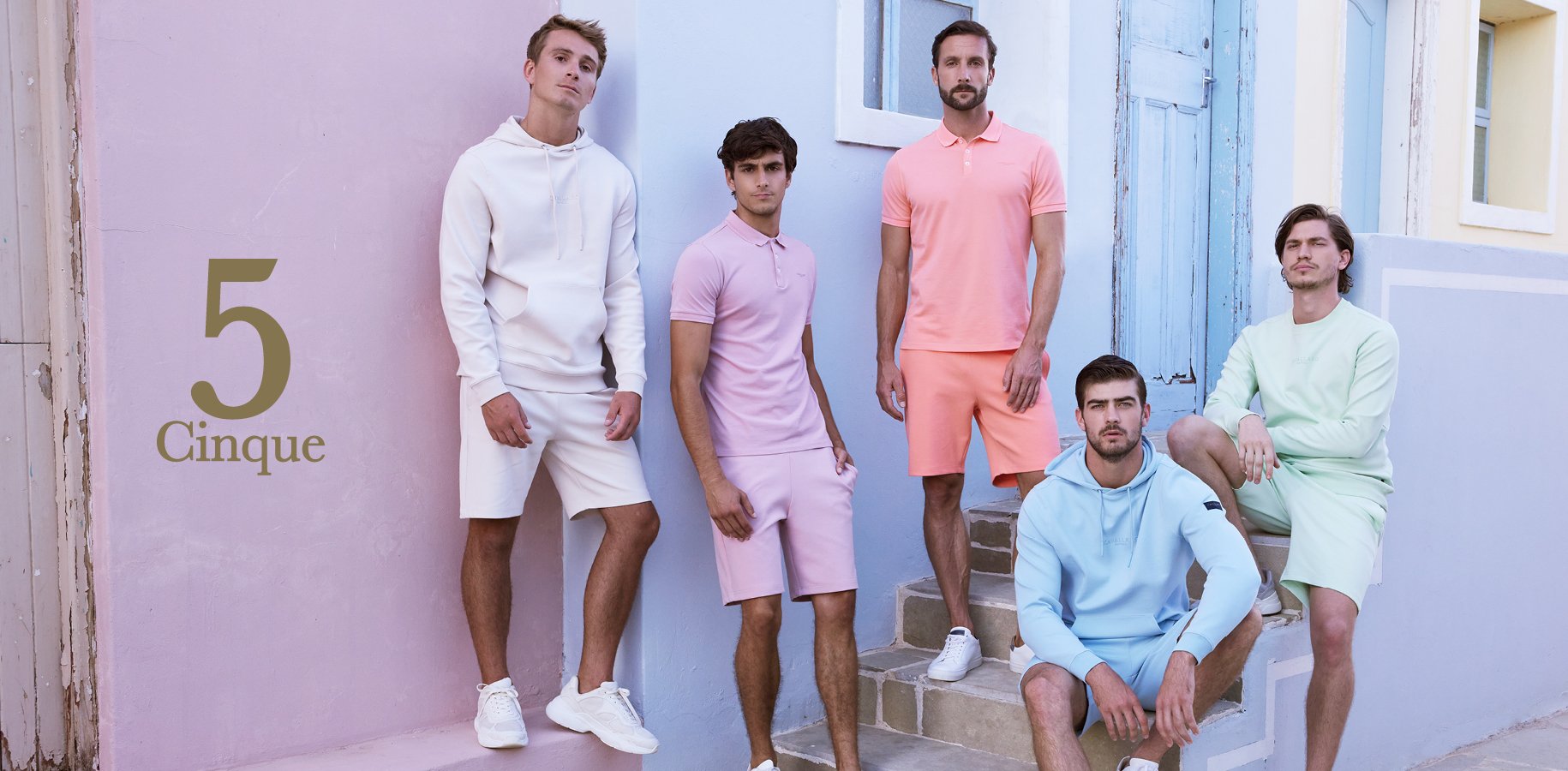 Cinque -Special Edition-
Inspired by a stretch of seaside villages on the Ligurian Coast of Italy, Cavallaro Napoli presents a special edition: the Cinque collection.
'Cinque' colorful towns which cultural richness and tradition is resembled in the 5 values that helped us create these contemporary, colorful, comfortable and casual items with the distinct Cavallaro look. The pieces feel soft and stretchy. They come in 5 different styles and 5 colors. You're invited to mix and match them into something that's better than the sum of its parts. The Cinque collection offers you unlimited opportunities. Create memories for sunny, breezy afternoons.