Jumbo Visma x Cavallaro - Proud Fashion Partner -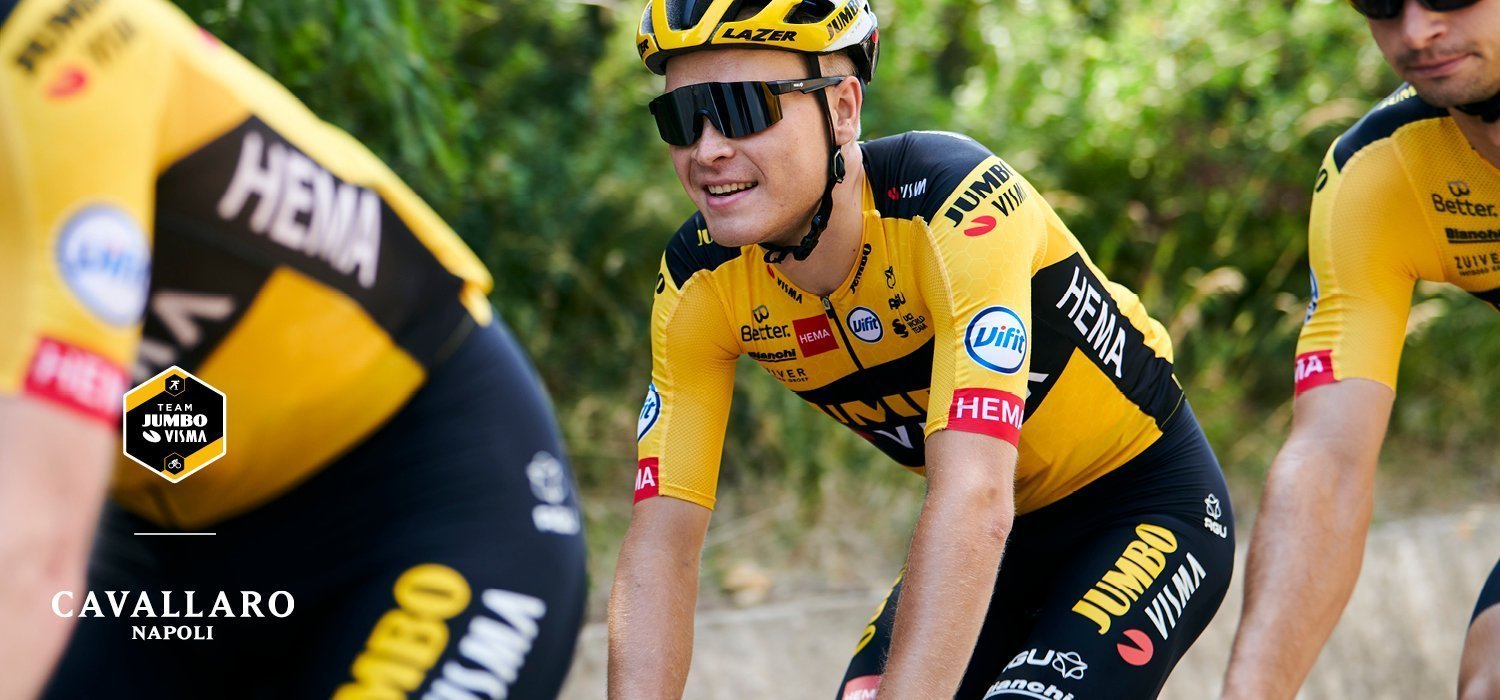 We are the proud new fashion partner of Team Jumbo-Visma! The cycle racing- and skating team with legends like Steven Kruijswijk, Wout van Aert, Sven Kramer and Kjeld Nuis dress in the stylish Cavallaro Napoli outfits outside the competitions.
Next to big partnerships with top football clubs like Arsenal, AZ and the KNVB, we are very excited about the opportunities this partnership in new, different kinds of sports offers. Earlier this year we opened our first international store in Antwerp, and this collaboration means the next step in our international ambitions.
Richard Plugge, Managing Director Team Jumbo-Visma is just as excited about the collaboration and our brand, of which he feels is known for quality, class and elegance. "These qualities perfectly match our team and what we stand for", Plugge says.
Have you already spotted the Jumbo-Visma staff and team members in our clothing during this Tour de France?